In today's social media driven world it is more important than ever to pay attention to your online presence. Your website says a lot about your organization and a poorly designed website might not be saying the right thing about you or your organization. If your website contains small print, no pictures of your facilities or your animals, no donation button above the fold (the area of the website shown before one has to hit the scroll bar to scroll down,) and is severely lacking in the display of social media buttons, then it might be time to consider revamping your site...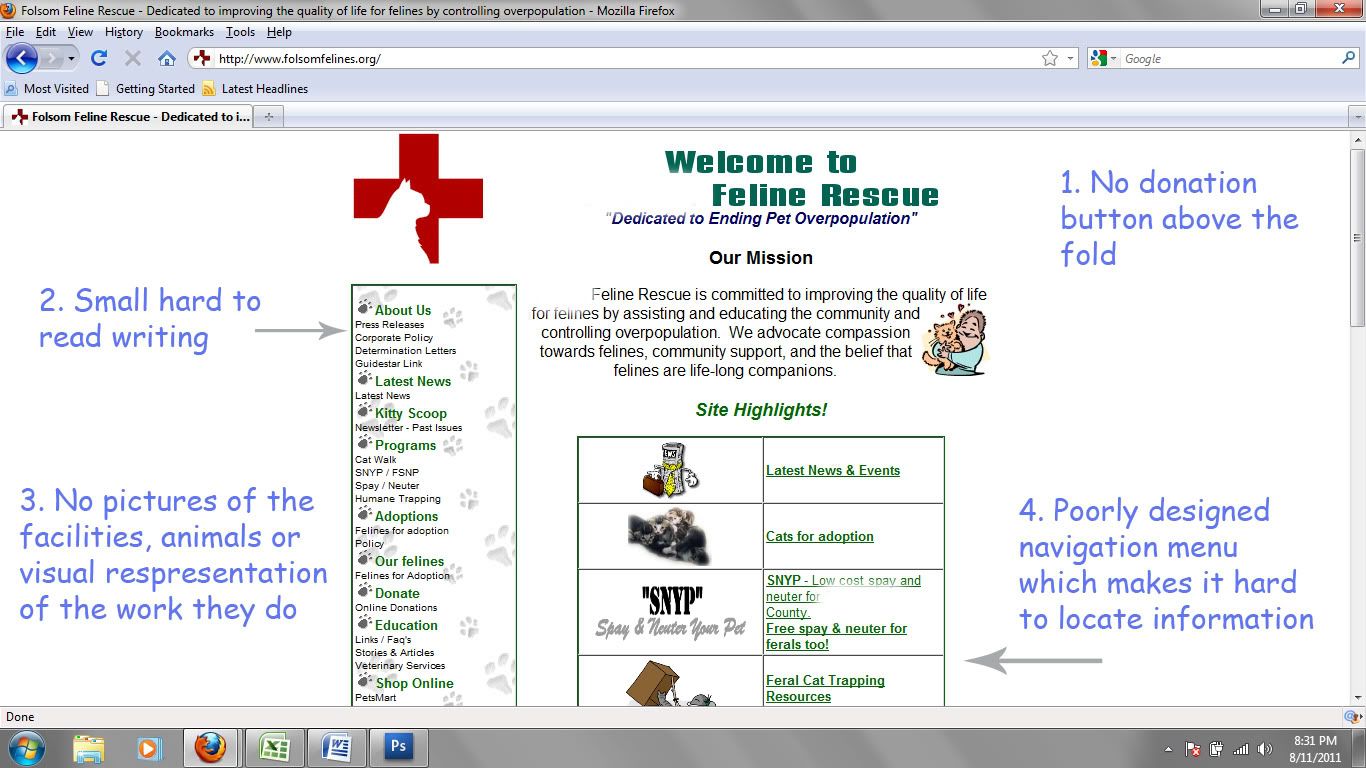 But you lack the necessary know how to re-create your shelters website from scratch, or the budget to pay someone else to do it for you, you say...No worries, cause into the picture
enters
My Shelter Site
, a website developed and devoted solely to helping shelters and rescue groups such as yourself!
My Shelter Site provides animal shelters with a free dynamic website. It's a simple to use website which offers shelters free predesigned templates, websites and hosting.
In addition My Shelter Site provides it's users with an easy to use admin panel
that contains adoption, donation, mailing and wish list options. It also features a social media panel which lets you manage your Facebook and Twitter accounts.
So if your looking to redesign your website and lack the experience and know how, then stop by My Shelter Site today. The animals in your care will thank you.